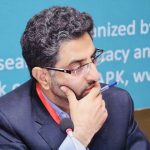 Mr. Muhammad Aftab Alam is a law and policy expert with more than 18 years of work experience in the fields of rule of law, right to information and transparency, freedom of expression and media development, and governance and legislative reforms. Having graduation in law- from International Islamic University (IIU) Islamabad, 1996/2001- and public policy- from the Central European University (CEU), 2006/07-, Mr. Alam is enrolled as Advocate of High Court with the Islamabad Bar Council. As an advocate of High Court, is also leading several petitions in the courts for realization of citizens' constitutional and human rights through strategic and public interest litigation.
Since 2001, Mr. Alam has been involved in research and advocacy for right to information legislation, online freedom, media – offline and online – law and regulatory reforms, rights of media workers and journalists, safety and security of journalists and ethical challenges in media in Pakistan. He supervised/managed a number of research and advocacy projects of the World Bank, Internews, SAARC Human Resource Development Centre (SHRDC) and National Commission on the Status of Women (NCSW), Centre for Peace and Development Initiative (CPDI) and Intermedia Pakistan. Besides, he worked with/for a number of international organizations including Internews Network (in Afghanistan and Pakistan), Internews Europe, Denmark-based International Media Support (IMS), Democracy Reporting International (DRI), Friedrich-Ebert-Stiftung (FES) and the American Centre for Solidarity with Labour (SC) in different capacities.
Mr. Alam has been part of the efforts to forge multi-stakeholder alliances and networks such as the Alliance for Diversity and Pluralism in Media (ADPM), Pakistan Coalition on Media Legal reforms (PCMLR), Coalition on Right to Information (CRTI), the Pakistan Coalition on Media Safety (PCOMS) and Pakistan Coalition on Ethical Journalism (PCEJ). He has been a visiting faculty at IQRA University, Islamabad and taught various course to its MA level students. Currently, Mr. Alam is teaching as a visiting faculty at law department of Bahria University, Islamabad.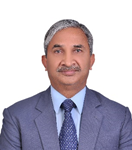 Mr. Waseem Hashmi is an experienced manager, trainer and writer with extensive experience of project management, research, conduct of training and human resource management/ logistics in development sector. He served for 25 years in Pakistan Army and remained actively engaged in research and development, instructional and legal assignments, besides various command and staff appointments, before retiring in 2002 as Lieutenant Colonel. He did his graduation from University of Peshawar and got engaged in the development sector in 2005.
Mr. Hashmi started his development career with the Consumer Rights Commission of Pakistan (CRCP) and played a lead role in consumer protection initiatives and right to information (RTI) campaigns. He remained actively engaged with the government at various levels for drafting and improving the respective RTI laws. Mr. Hashmi undertook procedural activism on existing FOI/ RTI laws with Federal and Provincial governments and initiated/ pursued large number of information requests in these laws. He extensively worked on rule of law and access to justice programs and effectively interacted with government departments and community. Mr. Hashmi briefly served in National Accountability Bureau (NAB) and conducted trainings of NAB officers, besides analyzing existing NAB ordinance and draft laws on accountability by successive governments. He also worked with Centre for Peace and Development Initiative (CPDI) Islamabad for over 2 years as Senior Manager Operations. As Program Manager at IRADA since 2016, Mr. Hashmi is overseeing implementation of organizational and project-based activities.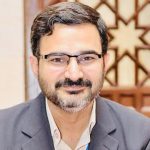 Advisor Research & Development
Mr. Amir Mustafa is an economics policy, primary data, and regionalism expert with an experience of around 17 years. He has worked for various national, regional and international organisations. His main areas of interest are development economics, regional trade, governance, non-tariff trade barriers in developing and developed countries, and developing countries economic freedom. He is an economics graduate with BSc (H) Economics and MSc Economics degrees, and MPhil in International Development Studies. A PGD holder in Commonwealth Youth in Development Work, and a SDPI-IDRC fellow on governance, peace and conflict for PhD Economics at Federal Urdu University of Arts, Science and Technology, and has served several organistations on primary data management and administration, monitoring and evaluation, imparting training and capacity building.
He has served for ten years in SAARC Human Resource Development Centre Islamabad, and also Consumer Rights Commission of Pakistan. He has co-authored a book "Comparative Study of Public/Civil Service Commissions of the SAARC Member States". He has also supervised several research studies on social, economic and human development at regional/SAARC level. He is working as research fellow (visiting) at IRADA since 2013. He has supervised various research and monitoring project of the World Bank, Plan International, Oxfam GB, Think South Asia, Germany, SDPI, and Aaj TV.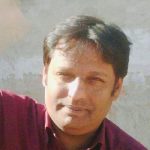 Mr. Muhammd Khalid Ibad Ullah has 12 years of experience of managing finance and accounts for various commercial and non-profit organizations. He started his career as Branch Manager of Danum IT & Telecom Pvt Ltd in 2003 and joined development sector as accounts and finance manager in 2006. Since his arrival in the development sector, he has served in a number of non-profit organizations including Intermedia, ALPH Consultants and Advocates, Civic Action Resources (CAR), Freedom Network and IRADA. Currently, he is managing Finance & Operations of IRADA as Finance & Admin Manager. He is responsible to design & implement systems, policies & procedures to facilitate internal financial control. He also supervises the process of budgeting and forecasting for IRADA's projects and programmes. While managing the accounts and financial books, he is responsible to ensure preparation of financial reports for donors and board of Trustees of IRADA. Mr. Khalid is currenting completing his Ms. Finance Degree and heholds a master degree in Economics and has also got MBA degree from Preston University.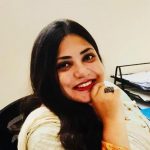 Program & Research Coordinator
Ms. Faiza Hassan holds an Msc degree in Economics from International Islamic University Islamabad. She has 9 years of work experience with known think tanks and NGOs. She has been involved in conducting trainings with different media houses on gender affirmative and safe work spaces for women in media. Ms. Faiza has also organized and moderated sessions on voter education and low women turn out areas for FAFEN and designed campaigns for implementation of RTI laws at provincial level. She has coordinated to various trainings, community training programmes. Ms. Faiza has been part of various research initiatives on themes such as freedom of expression, right to information, digital rights in Pakistan, freedom of press, issue of impunity of crimes against media and its practitioners and media ownership monitor Pakistan. She is currently serving as Program and Research Coordinator with IRADA.
Admin & Logistics Officer
Mr. Muhammad Zia Ullah Khan has joined IRADA as an Administrative and Logistics Officer in 2012. He assists Manager Admin and Finance in managing administrative and logistics work of the organization. He is also responsible to liaise with vendors for services to IRADA for its activities and logistics. He has graduated from International Islamic University Islamabad. Prior to joining IRADA, Mr. Khan had worked as an Admin and Accounts Assistant at Konsult Tek Pvt. Ltd, a leading company providing management and technology consultancy services to multinational companies.